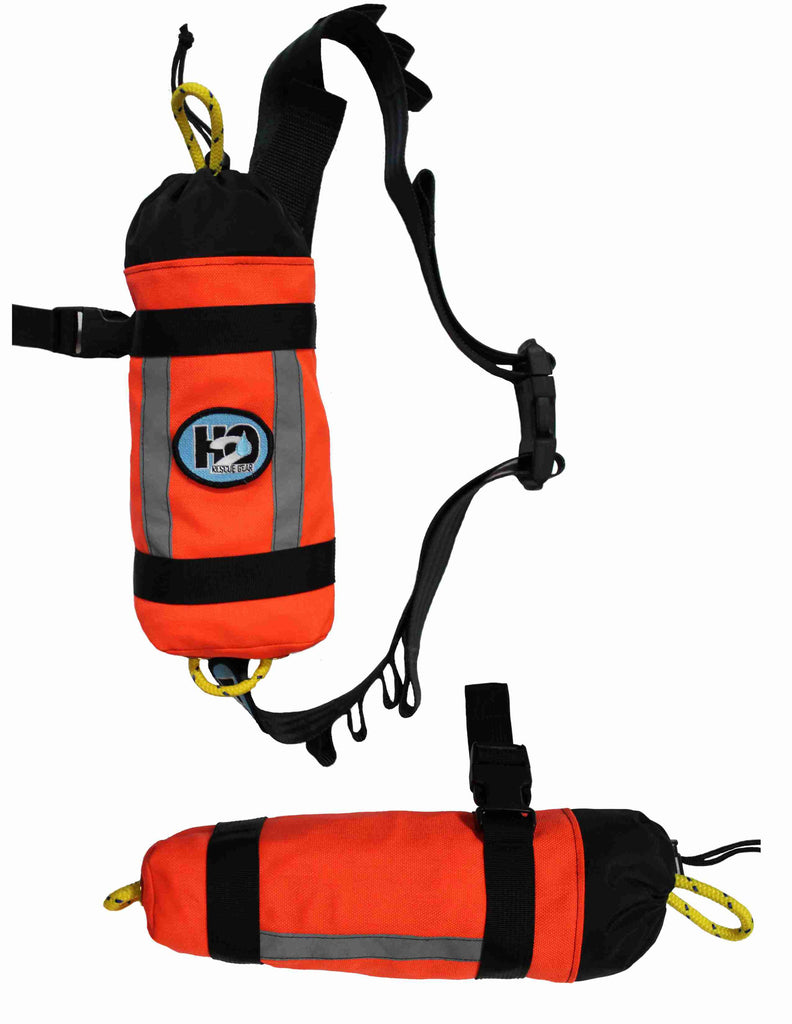 H2O Rescue Gear
Side Arm Throw Bag
The Side Arm throw bag is our most compact designed, waist-worn throw bag.  The Side Arm can either be worn on your waist using the Quick Response Utility belt or attached in your boat using the Quick Release Buckle.  The Side Arm is made of 1000D Cordura Fabric which is made to last in the harshest conditions.
Made of rugged 1000D Cordura Fabric with double stitched seams 
Quick Response Utility Belt - the bag detaches independently from the belt
Quick Response Buckle - an additional attachment point to clip the throw bag into your boat
Reflective bands for low light situations
Rope Options: Minimum Breaking Strength (MBS) does not include knots in the rope as knots will reduce the MBS. 
50' of 5/16" Waterline - MBS 1,596lbs 
75' of 1/4" Ultraline  - MBS 2,495lbs
 Colors: Neon Green or Fluorescent Orange 
*The Side Arm comes standard with the QRU belt.
---
Share this Product
---
More from this collection